Complimentary Tool Management Software
Connect your PC to your diagnostic platform with ShopStream Connect to manage daily diagnosis and repair files plus receive online diagnostic software service release updates direct from the internet and more
Supports MODIS™, SOLUS™, ETHOS®, VANTAGE®, MICROSCAN® Families
ShopStream Connect is a Windows®-based Snap-on software application that helps keep you and your diagnostic tool productive and profitable every day.
A practical in-shop software tool to transfer, save, manage, review, annotate, e-mail and print files that were saved or recorded on your Snap-on diagnostic platform
Diagnostic platform support with timely service release downloads to keep your tool performing at the top of its game
Convenient Software Subscription Program support with automatic upgrade notifications and anytime download/installation capabilities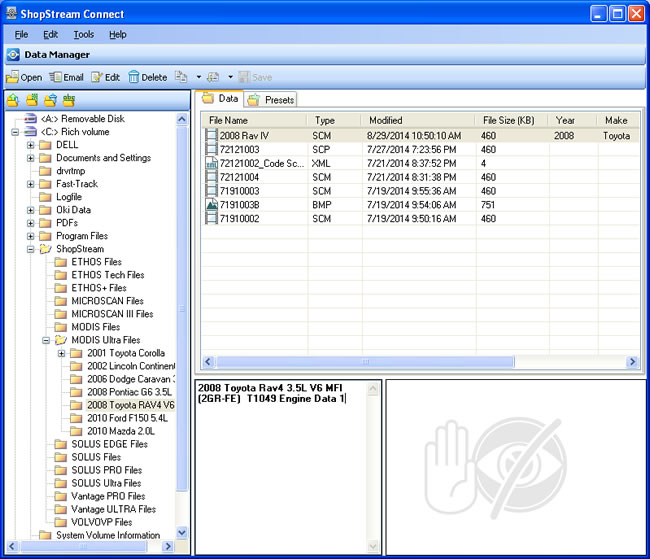 ShopStream Connect simply installs onto a PC or laptop (do not install ShopStream Connect on a Snap-on diagnostic tool).
Using Software Bundle 7.2 or higher, record scanner movies, save to your PC, and open the saved files with ShopStream Connect. Customize your view of this vital diagnostic information. Display up to 16 graphs onscreen at once and easily drag-and-drop to customize the display order.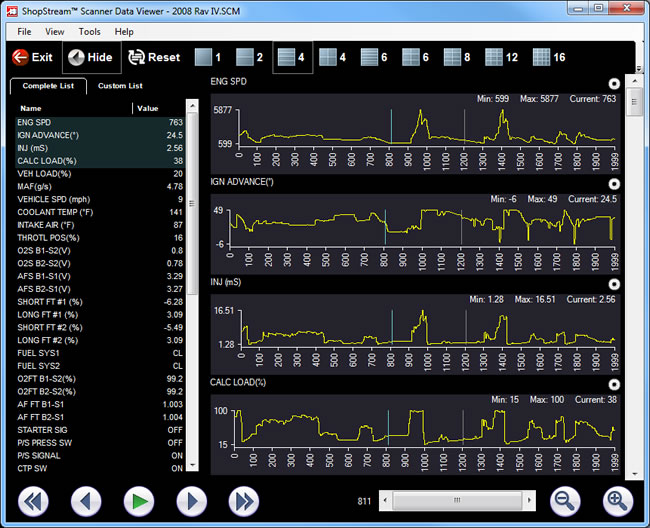 With the Data Manager and new Scanner Codes Viewer you can now view and print Trouble Codes saved on MODIS Ultra, SOLUS Edge, and SOLUS Ultra platforms. You can even create custom printouts of scan data to share with vehicle owners, or save it with your vehicle records.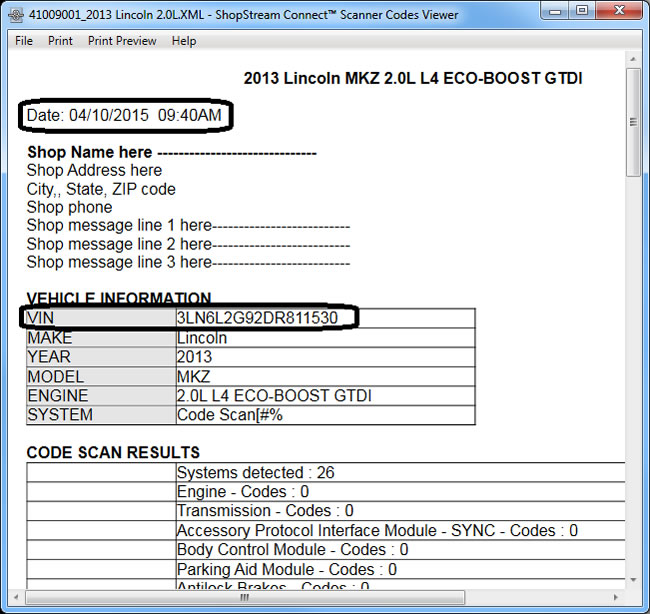 If you have a platform that includes a scope then you can view lab and ignition scope recordings, auto play, step through frames and pages, zoom and use cursors to help analyze waveforms. Customize the display with scales and a grid. Reposition each channel individually, and invert colors for printing.
Want to share diagnostic data with other ShopStream Connect users? It's easy, simply e-mail your files right from the application or post your files to discussion groups. Others can open your files, provide advice, and help diagnose the vehicle.
Download Software Service Releases
With ShopStream Connect, you can also access the latest software service releases to enhance the performance of your Snap-on diagnostic tool. Download software service releases directly from the internet for your tool.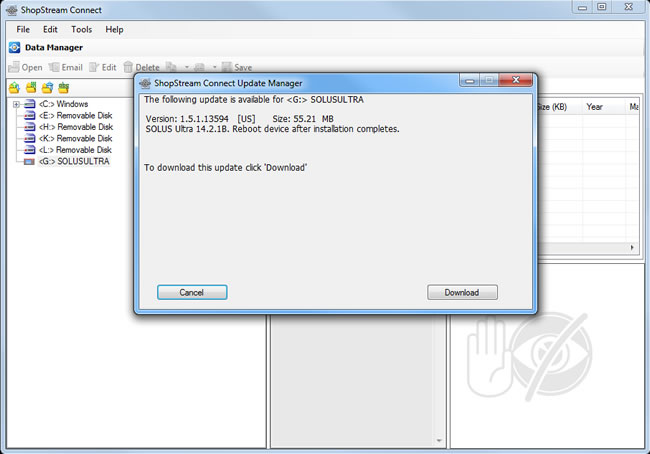 Software Subscription Update Manager
Software Subscription Update Manager feature notifies subscribers of new software upgrades as they become available for their diagnostic tool and allows download and installation at their convenience directly from the Internet.
System Requirements:
Intel® Pentium 4 or Equivalent Business-Class Processor
Windows XP®, 7, 8/8.1 or 10. See FAQ's for this info
512MB RAM Minimum, 1GB RAM Recommended
500 MB Available Hard Drive Space
Internet Connection
Internet Explorer 6 or Higher
Display Resolution XGA 1024 x 768 or Higher
USB 2.0 or Later for Diagnostic Platform Connection
Adobe® Reader 8.0 or higher, for displaying User Manual
ShopStream Connect Supports the Following Snap-on File Types:
Data Manager – Displays files with the following extensions

.lsc - Lab scope preset
.isc - Ignition scope preset
.vsc - ShopStream preset

Scanner DataViewer – Opens files with the following extensions:

.pids - ShopStream Scanner "movie"
.scm - Scanner "movie"
.scp - Scanner Snapshot
.scs - Scanner Screen Snapshot
.spm - ETHOS Scanner "movie"
.Icm - Microscan Scanner "movie"

Scanner Code Viewer – Opens files with the following extensions:

.xml - Scanner Code Files

Scope Viewer – Opens files with the following extensions:

.ism - Ignition Scope "movie"
.iss - Ignition scope screen
.isp - Ignition Scope Snapshot
.lsm - Lab Scope "movie"
.lss - Lab Scope Screen
.lsp - Lab Scope Snapshot
.mmm - Multimeter "movie"
.mms - Multimeter Screen
.mmp - Multimeter snapshot
.vsm - Verus Scope "movie"
.vss - Verus Scope Screen

Image Viewer – Opens files with the following extensions:

.bmp - Screen Snapshot (bitmap image file)
.jpg - Screen Snapshot (JPEG image file)
.sps - Scanner Screen Snapshot